The Young Innovators Challenge (YIC) is much more than an innovation competition. It's a platform for you to learn, innovate, and implement your ideas in the community. You also get the opportunity to interact with your peers, industry leaders, and social activists. Through this journey, you learn more about yourself and your potential.
Therefore, this year, we are giving even more students the opportunity to experience YIC by putting the platform online!
We have gathered the alumni of YIC, technical mentors, and industry experts to be online and available to you, no matter where you're at in Malaysia. YIC will be a sustainable platform, available online to everyone, providing various types of learning resources, engaging activities, and help from technical experts to guide you in your journey of building and implementing your projects.
Check out our
Program Structure
to understand more about what's new this year and how it works.
To develop children's life skills by inspiring them to create with technology
Young Innovators Challenge is an annual program aims at catalysing maker movement in secondary schools. In this program, students are mentored by teachers to solve real-life problems using open-source embedded system and software. Students have the opportunity to develop projects they are passionate about. This learning journey nurtures their life skills.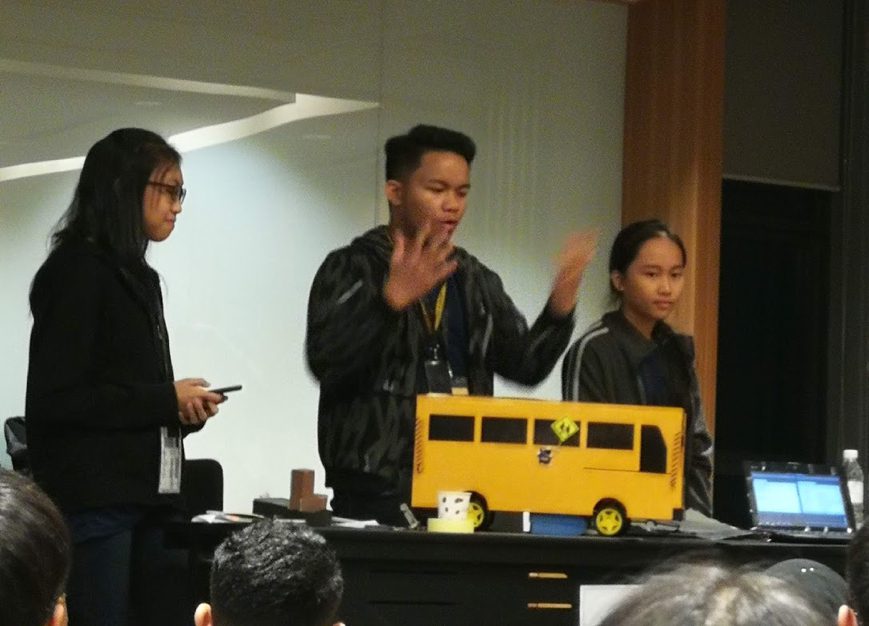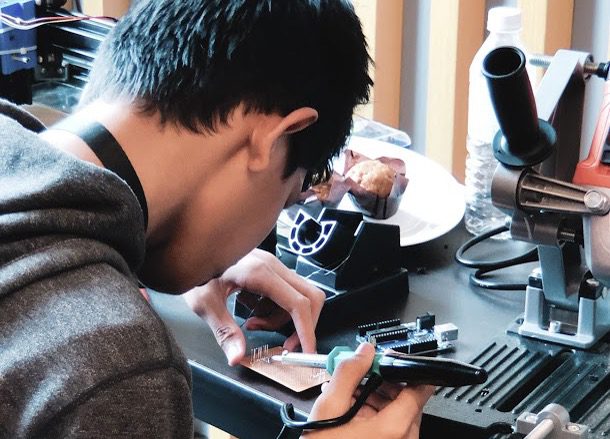 Students today consume rather than create with technology. They indulge heavily in social media and computer games. Through making, they become creators. This STEM-based learning platform nurtures their inborn passion to learn and equips them with life skills.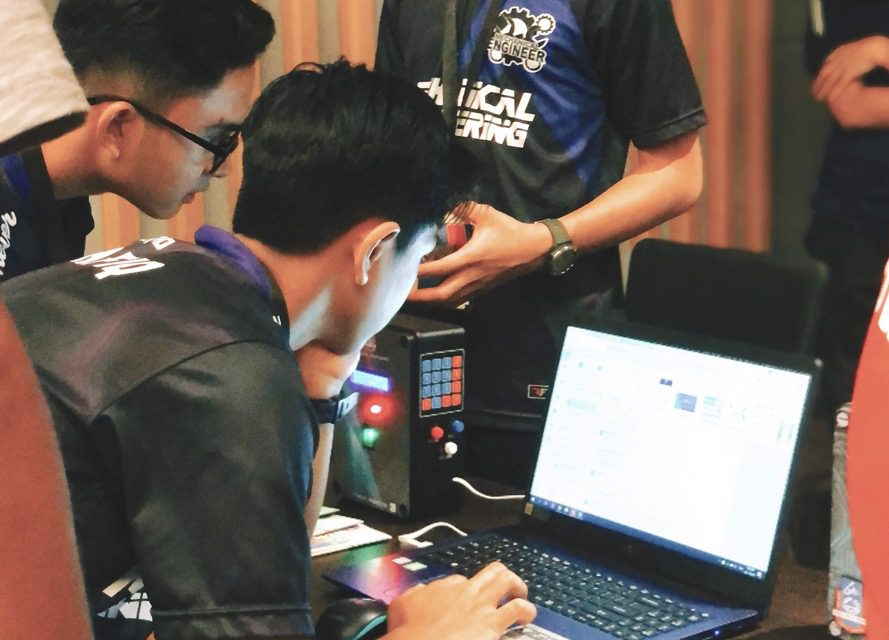 Artificial intelligence, Internet of Things, 3D printing, and other upcoming technologies will play a role in every aspects of our children's lives. The program provides opportunity for them to create and apply open-source technologies in various fields.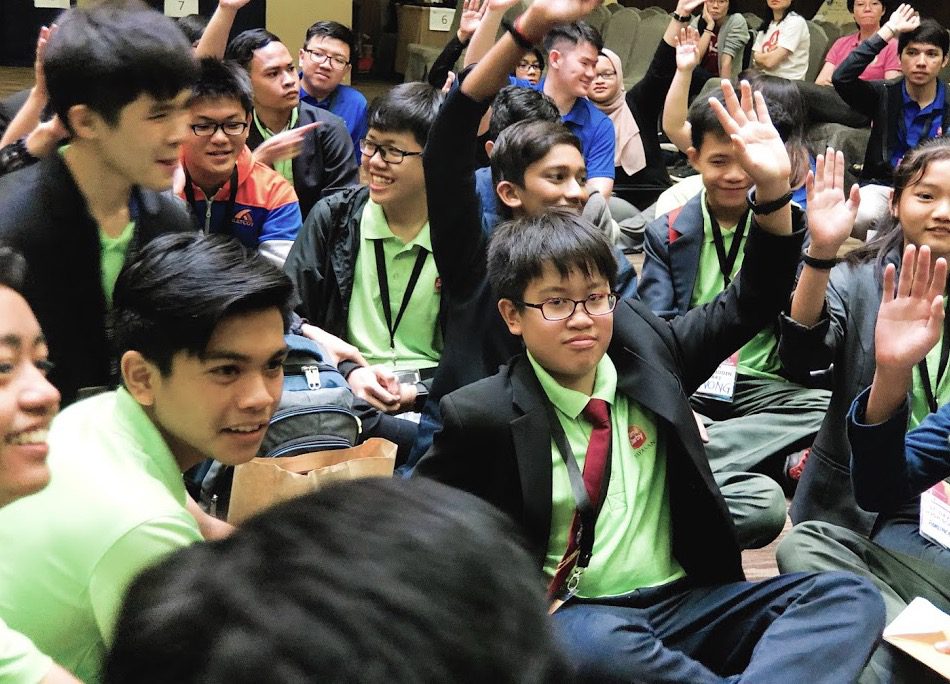 In a consuming mode as opposed to creating mode, students lack opportunities to develop life skills — communication, collaboration, creativity and critical thinking. The program provides opportunity for them to invest in developing the projects of their interest. The experiential learning journey nurtures their life skills.
JOIN OUR ONLINE COMMUNITY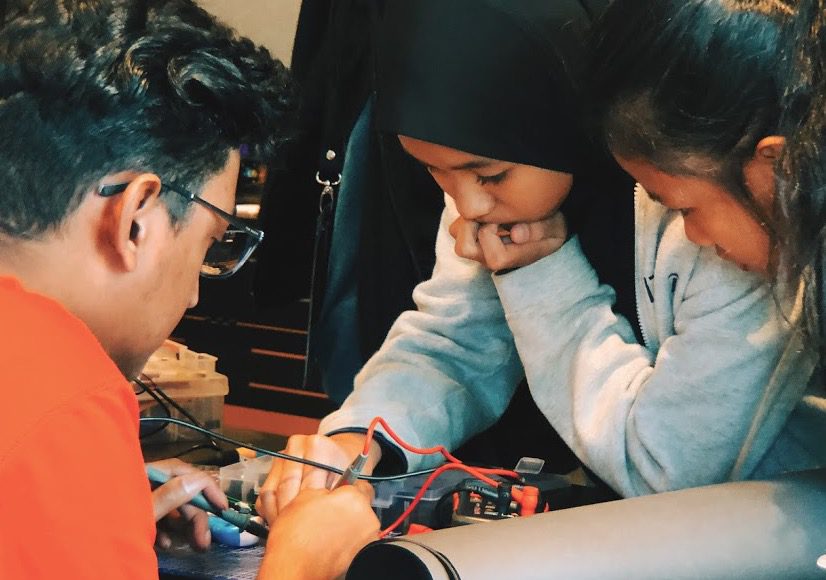 Be part of this online community to help grow and nurture our young talent by giving back through being a assistant mentor/advisor online.
This also enables us to help schools that are hard to reach geographically and giving them an equal opportunity to learn and have access to experts online.
Sign up to be part of our our online community if you are an undergraduate student, technical expert, industry expert or alumni of this competition.
Young Innovators Challenge (YIC) started in 2013 with only 2 schools in Penang. Today we have grown to more than 300 secondary schools, involving more than 5,000 students with more than 1,000 innovative projects. This was achieved through the collaboration of various public and private universities and support from government agencies, private, and multinational companies.
YIC has opened doors for students from all background to discover their abilities to identify and solve real-life problems, to communicate their ideas across, and to have their projects adopted by communities.
For example, an all-girls team from SAM Jeram in rural Selangor emerged as the 2017's winner with their portable microscope project, 
Mykroscope
. They were the first in the country to register their project as an open-sourced hardware. With the help of Yayasan Sime Darby, 2,000 units of Mykroscope were distributed to 200 schools in Malaysia.
Students from YIC are encouraged to apply their learnings beyond this program. In 2017, 5 of our participants were selected into an accelerator program in Silicon Valley, US through the MDeC's #MYDMGX program. Furthermore, 12 students used their learning experience in building prototypes to work with KHIND Malaysia's R&D team. These are just a few of the many stories of our students' journey through YIC.
"Young Innovate provides a spark to provoke students' curiosity about electronics and computing. Having the hands-on experience encourages deeper learning of the sciences where knowledge and application comes together. Knowledge becomes tangible when it is applied into everyday situations and solutions."
Samuel Lee
Teacher
"The Young Innovate program is a forward-thinking initiative to make sure the students are armed with the necessary basics before proceeding further. Not only is it beneficial to future engineering students, the experience and knowledge gained could be applied to various STEM fields, and even some non-STEM fields."
Gabriel Ling
Mentor
"This program benefits not only the school children and the mentors, but also the institutions. Mentoring secondary school children requires these mentors to stretch their knowledge beyond the classroom. Not only could they enhance their technical skills, they could also improve their social skills."
Dr. Nurul Hazlina Noordin
Lecturer
"I think he has also grown character-wise because when he works on his project, he has to plan a lot. Sometimes he will forget certain things, and he has to go out again and again to buy the parts. Then he told me that the next time he will need to plan, for the project and for the whole team."
Ms Joanne
Parent
"Young Innovate allows students from other steams, other than Science stream, to join. According to a student (who's not from the Science stream), Young Innovate allows him to explore the Sciences. He wasn't able to enter the Science stream, so this program allows him to explore what he could not do in his classroom."
Tan W. J.
Teacher